MOVE Day Four was entitled, You Are God, and we spent our day considering pride. In his morning devo, Mark Christian told us that pride and humility are the antithesis of each other. Yet, humility is not necessarily what most of us consider it to be. Humility is not about denying who we are or what we can do. It is about giving the glory for how we have been gifted to God. Pride says "I did this myself," while humility says, "God has given me this."
Our Daniel story for the morning was from Daniel 4, when King Nebuchadnezzar claimed all the glory for himself. The moment that King Neb claimed all the glory for his accomplishments and kingdom, God reduced him to a raving madman who went out like a wild animal. He lived in this manner until he repented and glorified God.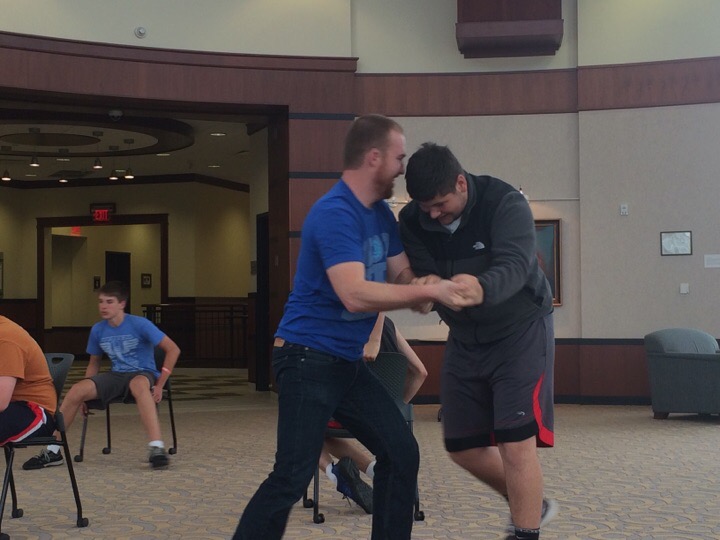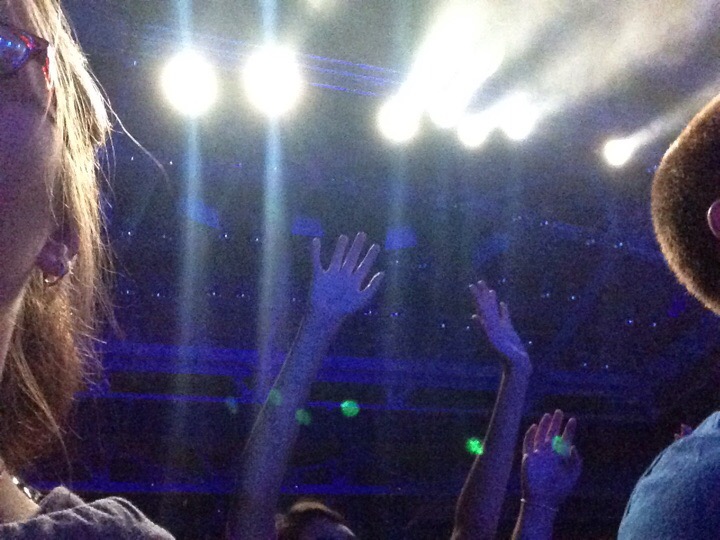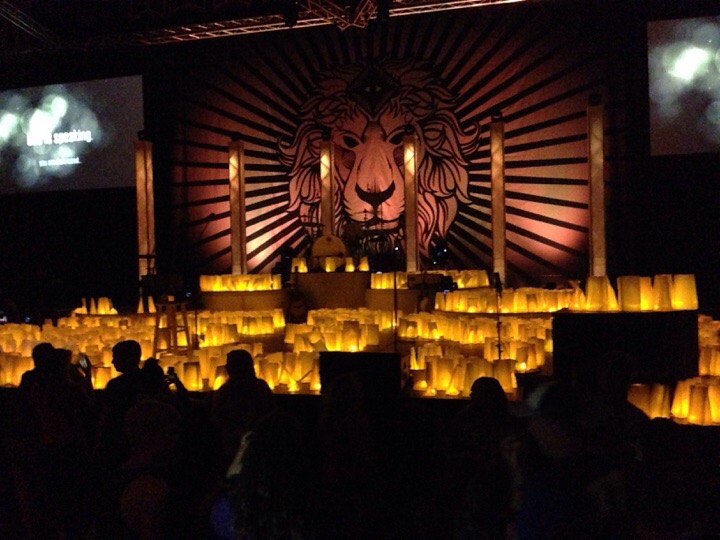 The fourth day of most MOVE weeks is usually a bit less busy. The morning flows like normal, with breakfast, morning session, encounter devotions, and d-group time, but then the day mellows out. Day Four is "skip a meal" day, followed by extended recreation. CIY uses the money saved by the entire campus skipping lunch on Day Four to further outreach and international kingdom focus. So our group headed to Burger King for lunch, and then out to Tunnel Beach on Lake Michigan. Our students and adults all had a blast!
When we came back together for evening session, our speaker, Dusty Frizzell, turned our attention toward another pride episode in Daniel. A succeeding king of Babylon, Belshazzar, chose to defile the holy vessels of God's temple by using them as table setting at a wild party. As the party heated up, a finger appeared and wrote a message of doom for Belshazzar and the Babylonian kingdom. Dusty emphasized God's holiness. He told us that any encounter with God's holiness leave us in complete awareness of our sinful condition.
We closed out the session thinking about being aware of God's presence. When students feel distant from God – which happens far too often - it's not because he's actually absent. Instead, the problem is that students are unaware of God's presence, and are not doing anything to actively increase that awareness. As an end to the night, students were given bags on which they would write about what God has been saying to them this week. We used these bags to build a visible reminder of the presence of God.
One final day of MOVE remains. I look forward to God moving among our students tomorrow. Please Pray for us all to be aware of his presence.